Welders are the backbone of any manufacturing industry, and as such, they are some of the most in-demand professionals. However, becoming a welder can be a challenging process. It requires you to have a certain amount of knowledge about different welding processes and techniques before applying for jobs requiring this knowledge. Luckily for you, this article will guide you through all the steps needed to become a welder and start your trade career!
Learn About the Trade.
The first step to becoming a welder is learning about the trade. You can learn extensively by reading books, watching videos, and taking courses. There are also university degree programs that will teach you how to become an expert in welding, as well as government apprenticeships and internships available in your area.
Do Your Research
The first step to becoming a welder is to do your research. You want to ensure you're not going into debt with an expensive certification when there are already plenty of welding jobs available in your area.
This may be especially true if you live near a large city, but even smaller towns have opportunities for welders. Also, the requirements for employment vary widely across industries and job markets. Check out local job boards like Indeed or ZipRecruiter to find out what positions are available in your area, then look up training programs at local colleges or technical schools that can help build the skills needed for those jobs. If no programs exist nearby, investigate whether there are any trade schools nearby that offer similar training.
Get Your Degree, Diploma, or Certificates in Welding.
If you are serious about becoming a welder, you must get your degree, diploma, or certificate in welding. This is the first step to being employed as a welder. If you want to be able to work on ships and oil rigs, then there is no way around it!
You need all the training you can get because there are so many types of welders out there. For example, you can become an electrician or pipefitter, requiring special training. The more certificates that you have under your belt will help set yourself apart from other candidates who may only be looking for local jobs like welding machine operators while others like ship repairers are looking at traveling all over the world working on huge tankers carrying thousands upon thousands of gallons of oil per day! See also: 10 Best Small Welders for Beginners, 5 Best Aluminum Welder For Beginners, 10 Best Dual Voltage MIG Welders
Apprenticeship Programs
Apprenticeships are a great way to get started in the trade. They are paid positions and typically last anywhere from two to five years. You will work with a mentor who helps you learn the skills needed to be a welder while also being paid for your time and effort. In addition, because it is an apprenticeship program, this method of learning welding can require less time than other options because there is no classroom education involved.
Internship Opportunities
Another great way to learn about welding is to do an internship. An internship can be an excellent way to get your foot in the door at a company and see if welding is something you want to continue with. Also, internships are usually paid, so it's a good way for you to earn money while learning new skills.
Examine More Certification Options for Becoming a Welder
Becoming certified is a great way to learn the necessary skills, but it's not always necessary. Some employers may prefer someone who hasn't been through the certification process. If you're interested in pursuing this path, there are many options available for certification, including:
AWS D1.1 – This is one of employers' most widely accepted certifications and can be obtained through ASNT (American Society for Nondestructive Testing).
ASME IX – This certification can be obtained from IIWCC (Industrial Welding Certification Council) or through various organizations such as ACI-NA (American Concrete Institute).
Become a welder and start your career as a tradesperson
If you're ready to start a career as a welder, there are a few things you should be prepared for. The physical demands of this job include lifting heavy items, climbing ladders and scaffolding, and bending over or reaching high into the air. You may also have to work in extreme temperatures or weather conditions.
The technical demands of welding can be daunting at first. For example, learning how to read blueprints is one of the most challenging parts of becoming a welder because it requires reading complex diagrams and knowing what each symbol means on those diagrams—this can be hard without any prior experience with reading plans or instructions! However, once you understand the basics, using them will become second nature, and your welding job will become much easier!
Social aspects such as teamwork and communication are also critical when working as a welder. Please ensure these skills are up your alley before embarking on this journey because they're essential when joining any team!
Financially speaking, there's no easy way around it: being able to afford college tuition upfront could prove difficult if not impossible (depending on where exactly it comes from), but luckily there are plenty of ways around paying upfront, such as student loans which allow qualified applicants access even if they don't necessarily have enough money in their bank account right now."
Read more: 7 Best Flux Core Wire For Sheet Metal, 8 Best Welding Rod For Exhaust Pipe, 6 Best Tungsten For Tig Welding Mild Steel
Conclusion
Becoming a welder is a great career choice that can lead to many opportunities. The best way to get started on this journey is by learning more about the trade and doing your research on available training programs. There are plenty of resources online as well as in-person classes available at vocational schools or community colleges near where you live so don't be afraid to ask questions!
Note: ElectroWeld is reader-supported. If you click a link and buy something we may receive a small commission at no extra cost to you., learn more on disclaimer.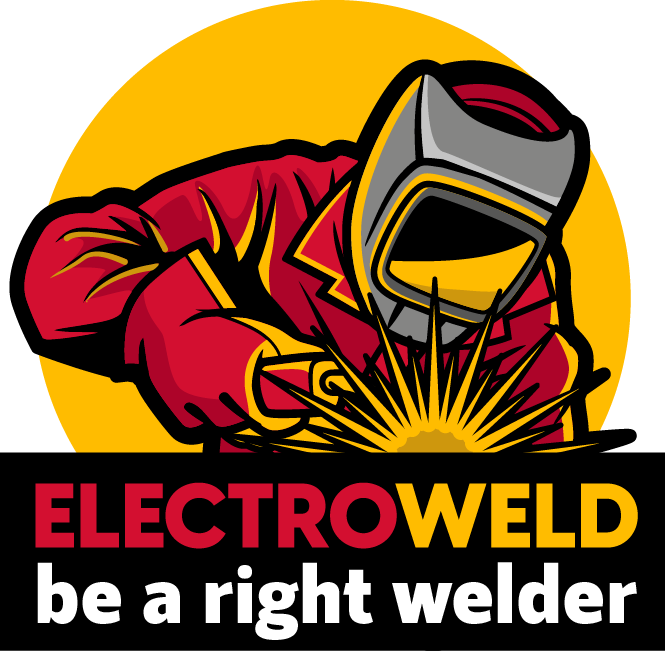 Walton M. Edwards was born in 1994 in a coal mining town, he has worked as a welder, a hardware salesman, and as a pipe fitter and has been employed as a laborer for about fifty years. Walton is a native of Wabash County in Indiana, but he now resides in Bloomington, Indiana.