Welding is a skilled trade that involves joining metals and alloys through the application of heat and pressure. Welding is an important part of the manufacturing, construction, and repair industries, and welders are in demand. Here's a step-by-step guide on how to become a welder.
It would help if you were good at Math and Physics
It would help if you were good at Maths and Physics. You must calculate the heat required to melt the metal and how much heat is needed to melt a certain amount of metal. The required heat depends on your thickness, so you must know that beforehand.
You must have strong knowledge of welding machines
Before becoming a welder, you must have a strong knowledge of welding machines. You should know how to use them and what makes each one different. You should also know how to fix a welding machine if it breaks down because otherwise, it will be hard for you to work as an experienced welder.
It would help if you were skilled in the use of your hands
It would help if you were skilled in the use of your hands. You will work with hot metal and welding rods that can break or cause burns if mishandled. You must also be able to perform tasks quickly, accurately, and efficiently.
You should also have good manual dexterity and the ability to work equally with both hands.
You need to have experience working with metal.
It would help if you were experienced in working with metal. You need to know how to weld, use a welding machine and torch, and use a grinder, hammer, and chisel.
It would help if you had a good eye for detail.
You must be able to spot any imperfections in the weld. Many defects, such as cracks, discoloration, or bubbles, can affect a weld. As a welder, you must be able to detect these issues to fix them before they become more significant defects in your structure.
It would help if you had a good understanding of the requirements of the work being done.
This is the essential step in becoming a welder. You need to know what is required of you and your client's expectations for the project. This will ensure they are satisfied with the work performed and help them make informed decisions about future projects.
What Is Required?
Before starting any job, you must understand precisely what is expected of you–and vice versa. If there are any questions or concerns about how things should be done (or even if they aren't), clarify it upfront so everyone knows where they stand before starting on anything else!
Expectations From Your Clients or Employers (and Vice Versa)
Both parties should have clear expectations from each other regarding work quality and deadlines; otherwise, this can lead to confusion when the time comes around for payment due dates, etcetera…
A welder will require regular training and updates on new technologies and methods.
A welder will require regular training and updates on new technologies and methods. Your employer usually provides training, but you can also do it to increase your skill level.
The first step in becoming a welder is choosing the right technology for you. Several machines are available today, including arc welding, gas tungsten arc welding (GTAW), flux core arc welding (FCAW), oxyfuel cutting, and plasma cutting. Each has its advantages and disadvantages depending on where you work or what job needs to be done at each location. Read Also 10 Best TIG Welder Under $500, 10 Best Small Welders for Beginners of 2022, 5 Best Multi Process Welders Under $1000
Today, there are so many opportunities in welding, thanks to technology
There were limitations to what you could do with welding in the past. The welding applications were limited, and it was not a popular career for many people. But today, thanks to technology and innovation, there are so many opportunities in welding that have never been seen before.
There are new technologies in welding, like laser cutting machines which cut metal very quickly while using low amounts of energy; they also use less heat than traditional methods, like grinding or sanding metal parts into shape before they can be sold or used again (Ashley). There are also different methods used by experts when it comes to making sure everything is perfect before starting any project (Ashley).
This includes things like making measurements beforehand, so nothing gets damaged during construction or repair work that needs doing around your home/business premises where commercial property owners will often find themselves needing some extra help from professionals who specialize in building structures such as houses but also businesses such as restaurants etcetera!
What action should you take to become a good expert welder?
To become a good expert welder, there are several actions you can take. These include:
Acquiring Knowledge and Skills: To become a welder, you must have a strong foundation in math, physics, and technical drawing. These skills will help you calculate the heat required to melt the metal, determine the thickness of the metal, and understand technical drawings of structures that need to be welded. Additionally, you need to acquire knowledge and skills in welding techniques, including different types of welding machines and tools, welding safety, and welding regulations.
Getting Proper Training: You can get trained by attending a trade school or a community college to learn the necessary skills to become a welder. Additionally, you can enroll in apprenticeship programs, which will give you hands-on experience working under an experienced welder. This will help you learn different techniques, gain experience working with different metals, and develop the necessary skills to become a good expert welder.
Practicing and Gaining Experience: Like any skill, welding requires practice to master. You can hone your skills by practicing regularly, working on small projects, and gradually moving on to more complex ones. This will help you develop your welding techniques and increase your proficiency.
Continuously Updating Your Knowledge: Welding technology constantly evolves, and staying updated on new techniques and methods is essential. This can be achieved by attending workshops, taking additional courses, and following industry developments and trends.
As you strive to become an expert welder, you must be mindful of various aspects affecting your safety and success in the field. Here are some essential factors to consider as you work towards honing your welding skills
Safety First: Always prioritize safety when welding. Wear protective clothing, including gloves, goggles, and aprons, and follow all safety guidelines to prevent injuries.
Check Your Equipment: Before commencing any welding work, it is important to thoroughly check your equipment to ensure it is in optimal working condition. This involves inspecting your equipment for any signs of damage or wear and tear and verifying that your welding machine is calibrated accurately.
Clean the Metal: Clean the metal surfaces to be welded to remove any dirt, oil, or rust, as they can affect the quality of the weld.
Inspect the Weld: After welding, scrutinize the weld for any cracks, holes, or deformities. This will help you catch any defects early on and fix them before they become more significant problems.
What types of welding are available now?
There are several types of welding available, each with its own unique characteristics and applications. Some of the most common types of welding include:
Each type of welding has its own advantages and disadvantages, and the choice of which type of welding to use will depend on the specific application and materials being welded.
Aims and objectives of the Welder
A welder aims to produce a high-quality, structurally sound, and visually appealing weld that meets the required standards and specifications. The objectives of a welder include the following:
Understanding the welding process: A welder must have a thorough understanding of the welding process, including the different types of welding, welding techniques, and the equipment used. This knowledge enables them to make informed decisions and produce high-quality welds.
Ensuring safety: Safety is a top priority in welding. A welder must ensure the work environment is safe and wear appropriate personal protective equipment (PPE) to avoid accidents, injuries, or health hazards.
Reading blueprints and specifications: The capability to read and comprehend blueprints and specifications is critical for welders. Being able to interpret technical drawings accurately enables welders to comprehend the welding project's requirements, including the types of joints, welding positions, welding procedures, and welding parameters that must be employed to complete the project successfully. In short, reading and comprehending blueprints and specifications is essential for welders to carry out their work accurately and efficiently.
Preparing materials and surfaces: A welder must be able to prepare materials and surfaces before welding to ensure proper adhesion and prevent defects such as porosity, cracks, or weak joints. This may involve cleaning, degreasing, grinding, cutting, or beveling the surfaces to be welded.
Selecting the appropriate welding method and equipment: Depending on the project requirements, a welder must be able to select the appropriate welding method and equipment, such as MIG welding, TIG welding, stick welding, plasma cutting, or oxy-fuel cutting. They must also be able to set up and operate the equipment correctly.
Performing welds according to specifications: A welder must be able to perform welds according to the specifications and standards required for the project, including the required penetration, fillet size, and bead appearance. They must also be able to monitor and control the welding parameters, such as voltage, current, wire speed, or gas flow, to ensure consistent and high-quality welds.
Inspecting and testing welds: A welder must be able to inspect and test welds to ensure they meet the required quality standards, such as visual inspection, x-ray testing, ultrasonic testing, or magnetic particle testing. They must also be able to identify and rectify any defects or issues in the welds.
Overall, the aim and objectives of a welder are to produce high-quality, safe, and durable welds that meet the project's requirements and ensure customer satisfaction.
Best cheap MIG welder on Amazon
What Tools and Materials Are Needed to Begin Welding? What Is Basic
To start welding, you will need some basic equipment and supplies. Here are the essential items you'll need:
Welding machine: A welding machine is a primary tool for performing welding. Several types of welding machines exist, including MIG, TIG, Stick, and Flux-cored. The type of welding machine you choose will depend on the welding you plan to do.
Welding helmet: A welding helmet is necessary to protect your eyes and face from the intense light and heat produced during welding.
Welding gloves: Welding gloves are necessary to protect your hands from the heat, sparks, and metal debris produced during welding.
Welding apron or jacket: A welding apron or jacket will protect your clothing from sparks, slag, and metal debris produced during welding.
Welding table: You will need a table to provide a stable work surface for your welding projects.
Welding clamps: Welding clamps will hold your workpieces in place while you weld them together.
Angle grinder: An angle grinder will allow you to prepare your workpieces by removing rust, paint, or other debris.
Wire brush: A wire brush is another tool to clean your workpieces before welding.
Welding wire or electrodes: Depending on your welding machine, you will need welding wire or electrodes.
Safety glasses: Besides a welding helmet, you may need to wear safety glasses to protect your eyes from flying debris.
It's important to note that the specific items you will need will depend on the welding you plan to do and the materials you plan to work with. It's always a better idea to consult with a welding instructor or professional before purchasing any equipment to ensure you have everything you need to get started safely and effectively. See more: 11 Best Cheap Welder For Beginners, 6 Best Tungsten For Tig Welding Mild Steel, 7 Best Auto Darkening Welding Helmet, 6 Best Welding Rod
Frequently Asked Questions (FAQ)
How much time does it take to master welding?
The time it takes to become a good welder can vary depending on various factors, such as your natural talent, the amount of time and effort you put into learning and practising, the complexity of the welding techniques you aim to master, and the availability of experienced mentors to guide you.
Generally, with consistent practice and dedication, you can become proficient in basic welding techniques within a few months of training. However, it takes years of experience and practice to become an expert welder capable of tackling complex welding projects with precision and efficiency.
It's important to note that welding is a skill that requires ongoing learning and refinement as new welding techniques and technologies emerge. So, it's vital to keep practising and expanding your knowledge throughout your welding career to become an exceptional welder.
What qualifications do you need for a welder?
There is no specific educational requirement to become a welder in the United States. However, most employers prefer to hire welders with a formal training program or apprenticeship and a high school diploma or equivalent.
To become a certified welder, you must pass a welding certification test administered by an accredited testing facility. The test assesses your welding skills in various positions and with different types of materials.
Some welding jobs may also require specific certifications, such as those related to underwater welding or working with particular materials like aluminium or stainless steel.
In summary, while a formal education is not mandatory to become a welder, completing a welding training program or apprenticeship and obtaining certifications can enhance your job prospects and earning potential in the welding industry.
Is a welder a promising career?
Yes, welding can be a fulfilling and lucrative career path for those who enjoy working with their hands and are interested in metalworking.
Welders are in high demand in several industries, including manufacturing, construction, shipbuilding, and oil and gas. The Bureau of Labor Statistics (BLS) reports that the median annual wage for welders, cutters, solderers, and brazers was $44,190 as of May 2020. The highest 10% earned more than $66,350, while the lowest 10% earned less than $30,410.
Moreover, the demand for skilled welders will increase over the next decade due to retirements, economic growth, and the need to maintain and repair infrastructure. The BLS predicts that the employment of welders, cutters, solderers, and brazers will grow by 3% from 2020 to 2030, about as fast as the average for all occupations.
Welding can be a stable, well-paying career with opportunities for growth and advancement in various industries.
Is a welding career hard?
Like any career, welding has its challenges, but whether it is hard or not depends on various factors.
Welding can be physically demanding, requiring significant time spent standing, bending, and working with heavy equipment. Welders may also work in tight spaces or at heights, which can be challenging for some individuals.
Learning to weld can also be challenging as it requires understanding technical concepts and mastering various welding techniques. However, with practice and dedication, anyone can learn to weld, and many vocational schools, community colleges, and apprenticeship programs offer training programs that teach the necessary skills and knowledge.
Welding can also be hazardous, as it involves working with high temperatures, intense light, and potentially dangerous materials. Therefore, safety precautions such as wearing protective gear, properly ventilating the workspace, and following safety protocols are essential.
In summary, welding can be a challenging career. Still, proper training, safety measures, and dedication can be a rewarding and fulfilling career path for those interested in metalworking and skilled trades.
Conclusion
Welding is a lucrative career but requires specific skills and training. If you are looking for a job in this field, this article will help you learn more about what it takes to become a welder.
Note: ElectroWeld is reader-supported. If you click a link and buy something we may receive a small commission at no extra cost to you., learn more on disclaimer.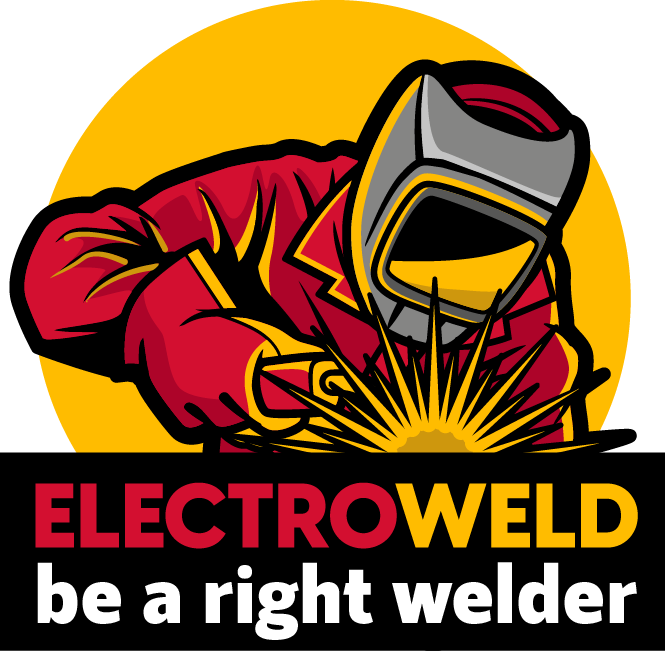 Walton M. Edwards was born in 1994 in a coal mining town, he has worked as a welder, a hardware salesman, and as a pipe fitter and has been employed as a laborer for about fifty years. Walton is a native of Wabash County in Indiana, but he now resides in Bloomington, Indiana.